Happy Wednesday, RoboEngineers!
It's May 3rd, 2023, otherwise known as RoboCo's 6-Month Launch Anniversary. Yes, it may be hard to believe but it's already been 6 months since we released on Steam Early Access.
To celebrate, we're showcasing some of the best robots uploaded to our Steam Workshop. As of this devblog, we've had over 450 robots submitted. That's a year and 2 months' worth of new robots if you download one each day.
More Content Creator Drops!
Before we showcase some cool robots though, we want to give a quick shoutout to a few heavy-hitters on YouTube that dropped some hilarious videos to celebrate the Chatterbox's launch. If you haven't seen the videos already, make sure to check out ScrapMan's, kAN Gaming's, and Durf's videos below!
The Best of the Steam Workshop
As mentioned, there's a robot for every day of the year (and then some) in our Steam Workshop, which makes choosing the best of the best even harder. Of course, we could make it easier for ourselves by just picking the Most Popular or Most Subscribed robots but where's the fun in that?
That being said, our first pick can be found on both the front page of our Most Popular and Most Subscribed lists and it's a robot you know very well (both from the RoboCo Discord and from Pixar). It's…
WALL-E by Bufflehead
WALL-E helped Steam Workshop creator Bufflehead win a free copy of RoboCo during the 2021 RoboCo Build-Off. It's also just the most adorable little guy we've ever seen (in RoboCo).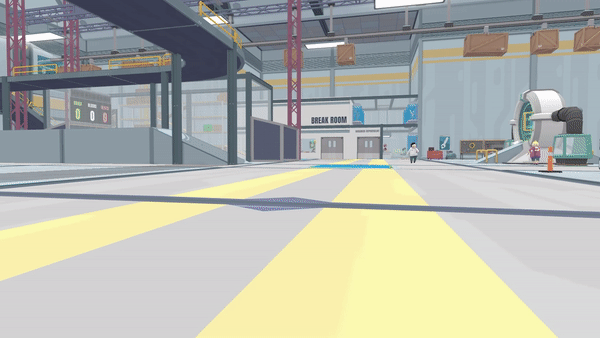 You can find the link to WALL-E here and more creations from Bufflehead here. 
Property Damage Prime by Alex
Our next robot is a real transformer! Join us as we marvel at how seamlessly this robot goes from car to humanoid and then back.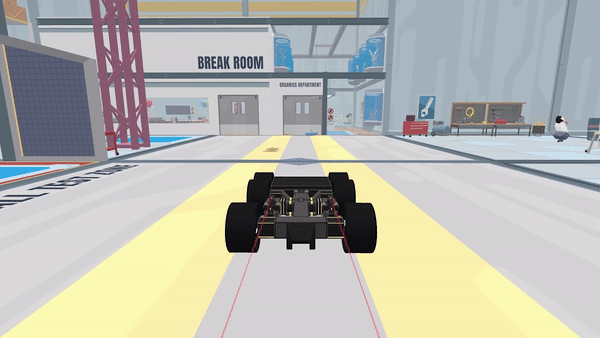 You can find the link to Property Damage Prime here and more creations from Alex here.
No Script Obstacle Avoider by azotic
This robot can avoid any obstacle (literally), and without any scripting or coding involved! Download this one to check out a uniquely analog approach to automatic behavior.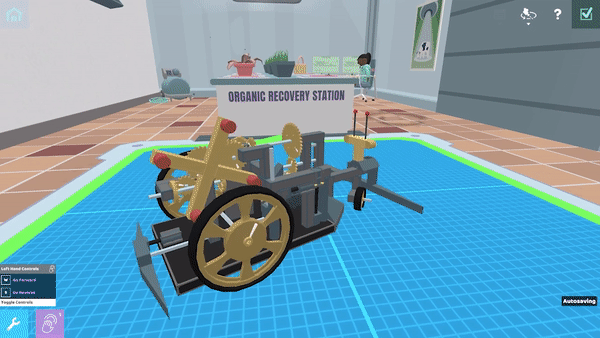 You can find the link to No Script Obstacle Avoider here and more creations from azotic here.
Standing Gyro by smjjames
This is one of the coolest real-world creations we've seen in RoboCo! In fact, it's worthy of its own science exhibit (or a Jimmy Neutron intro).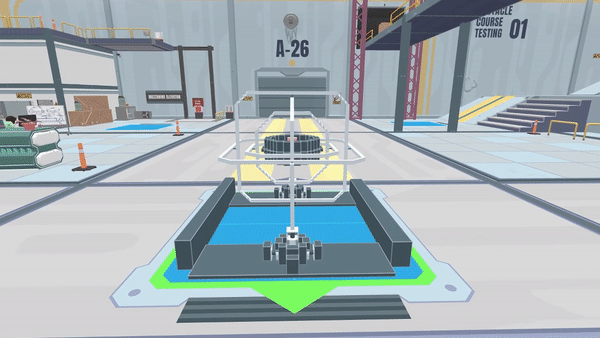 You can find the link to Standing Gyro here and more creations from smjjames here. 
Can-N by bunglist
In our opinion, one of the hardest levels to get all 6 bits (as well as the full 9800 points) is Soda Me!, simply because of the sub-objective, "Don't go into the living room." However, this robot makes the challenge as easy as pie thanks to the power of Python!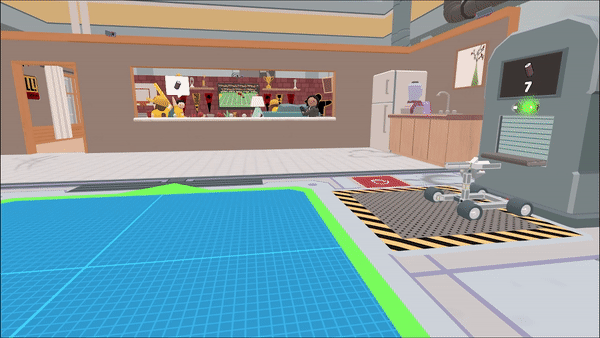 You can find the link to Can-N here and more creations from bunglist here.
Party Skeleton by Tacticle Cheese
🎼 Spooky, scary skeletons send shivers up your spine! 🎶 That's the only song you'll hear when using this robot to 100% both the regular and master version of Dance, Dance, Robot Revolution.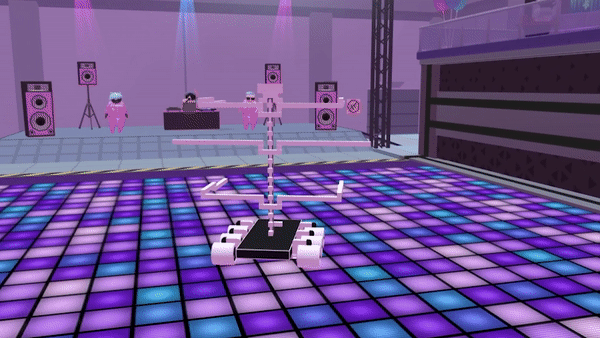 You can find the link to Party Skeleton here and more creations from Tacticle Cheese here.
Robio by Kherven
Our final robot of the day, Robio may be our CEO's favorite robot from the Steam Workshop. If you haven't downloaded it already, do so now so you can experience a Mario-like platformer within RoboCo first-hand! Robio also happens to be a RoboCo Build-Off Comp alumnus!
You can find the link to Robio here.
And that's it for this week's devblog! We wouldn't be celebrating our 6-month anniversary without our loyal fans, so thank you for your support both pre- and post-launch! We'll be back soon with more updates!
For the latest news on RoboCo, follow us on Twitter, YouTube, Facebook, Instagram, and TikTok! You can also connect with other community members and us by joining our official Discord and Reddit!